Air Conditioner Repair and Service San Antonio
When it comes to finding the most reliable air conditioning repair services in your area, there are a few things that you will want to take into consideration. Your aim should be to find a air conditioning repair service that will not only get the job done right the first time but also a company that provides honest and competitive rates.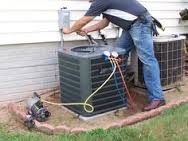 Consider the following tips for finding the most reliable air conditioning repair services in your area:
What do you know about the company you are considering? You should never select a service unless you know something about them. You should do your research and should ask the company to show you a resume that details the type of work they have done. Your goal is to find a company that has a good standing and that has an unblemished reputation.
What credentials does the company have? Are their air conditioning experts actually trained? Have they gone through proper schooling? You should never hesitate to ask these types of questions. You want to make sure that the serviceman who comes to your home to repair your air conditioning unit actually has the training and skills necessary to get the job done right.
Are the rates of the service you are choosing competitive? Compare their rates to the rates of other air conditioning repair services in your area. If you discover their rates are lower or higher than the average in your area, you should ask them why their rates are higher or lower. You will find that many companies lower their rates in order to gain new business, while other raise their rates because they have a good reputation and are in high demand. In either case, you should ask this question to determine what the company's logic is. This can assist you in determining which company you feel the most comfortable with.
Seek out customer reviews! This is one of the easiest things you can do. Ask the service you are considering to show you reviews from their past clients, or take your investigation to the Internet and begin to seek out written reviews online about the company you are considering. These personal reviews from clients can go a long way in providing you valuable information about the service you may be considering for your own air condition repair or installation needs.
If you are a resident of San Antonio and are looking for the best, most affordable, and most reputable air conditioning repair service available, then you should consider the services of Air Zero. Air Zero both meets and succeeds the expectations that you may have and they have gained an excellent reputation when it comes to customer service and efficient work.
When you seek out AC repair in San Antonio, you won't find a more effective or affordable company to turn to for all your air conditioning needs than Air Zero. They are trained professionals that know what it takes to get the job done right and in the fastest amount of time possible. Please visit our website: